DogeClicker
Discover Linkito, the new game from the creator of DogeClicker

Made alone in 1 week for #DogeCoinGameJam
Click to earn (fake) DogeCoin. Buy miners to earn more (fake) DogeCoin. Trade other crypto-currencies at real time prices. Unlock a research tree. Send (fake) DogeCoin to other players. Fund a space trip to the moon !

Edit :There is a bug with copy to clipboard button :/ (not allowed in webGL)

Have fun and spread the world with DOGE : Do Only Good Everyday !!

Features

Trade with other crypto (Bitcoin, Ethereum) with real share price updated every 60 seconds
Research tree to unlock more functionnalities
Fake online blockchain (add transactions and mine others)
Send and receive DogeCoin with other players
Discord Integration
Invest space mission to go TO THE MOON
Join Discord Server of the game and exchange money with others players

Support the game

You can tip me DogeCoin here : D5NsGQaQyn566qgwkVVa75Gv8sGnM85vn5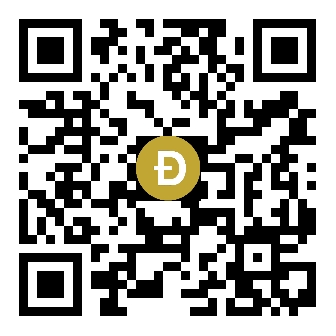 Tools used :

Unity / DoozyUI
Gimp / Inkscape
FL studio

Credits :
Thanks to Billy Markus and all DogeCoin community
Some meme are taken from Internet, I don't know the original authors, but thanks to all of them!
Spaceship designed by grmarc
Comments
Log in with itch.io to leave a comment.
I dont know if you remember me, but I was su tart eat lady bug. I got a new computer and refound where i saw this game

I think my game is broken i can't get back into space program ):
other than that it's a good game
Thx for your feedback and the bug report. Can you explain me a bit more as you're the first one that report this bug. You cannot click on space program anymore after quitting and getting back to the game ?
no, after I went to wallet I cannot click on space program again, when i try to sometimes the screen turns red. I don't know why this happen
I think it's just the buttons in the top right messing with it, but im clicking off of them so probably not
It might have to do with my browser to, does bing do anything to the game?
Thx for the details : I will try to reproduce and fix that ! Sorry for inconvenience ;)
it's fine, much good game! (sorry i took a long time to respond the computers only at my grandma'
Please make new discord link!
other than that good game :)
i also cant figure out how to save :(
Thanks for your feedback. Old link was expired, sorry for that. The link is fixed on the game's page. It's this one now : https://discord.gg/d7wYE5ReQm
It's automatically saved every minute. But you can click on the settings icon ( top left) and click quit game, to be sure it's saved just when you quit. ( I notice it doesn't work on specific browser like Brave)
Very addictive, nice work!
I made it to the moon :D
Naturally could not stop until I was on the moon! Haha fun game, nice work!
10 people have already managed to go to the moon ! Congratulations to them !
Wow so much mining options and ways to earn doge. Lovely game!
Thank you for playing ! Sorry it's not real dogecoin ;)
YOU LIED :( I TOUGHT I WAS DOGILLIONARE ALREADY :((((
Just jokink got a good time playing it :)