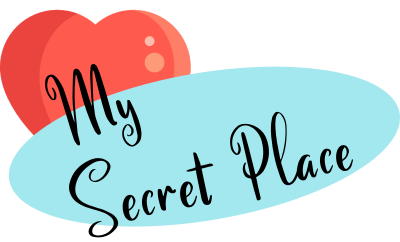 My Secret Place
A downloadable game for Windows and Android
A VR experience to help fighting depression
My approach to the deepwell jam was to create an immersive world to relax, recharge and try to get back on track. This world is your own secret garden, and allows you to refocus on yourself. It proposes positive messages, incitements to sport or meditation, in a fairy world.
It is more of an experience than a video game, using no negative feedback, scores or defeat situations.
My secret place offers for the moment 6 places, each dedicated to an activity:

Meditation: a guided body scan meditation
Sport : Exercise on the beach with a coach
Nightclub : Dancing to let off steam and forget your problems
My confidant : to confide your problems
Hide and seek : Find the rabbits hidden in the forest
Library : Positive and invigorating quotes
Instructions
The game is made to be played in VR.
If you have a OpenVR compatible equipment : (HTC Vive, Valve Index, Oculus Go, Oculus Quest with Airlink)
Download MySecretPlace_OpenVR and Unzip it
Launch SteamVR or Oculus application on your desktop
Launch MySecretPlace.exe
If you want to install it on Oculus Quest
Download MySecretPlace.apk
Use SideQuest to install it on Oculus Quest
You can launch it in your app under the category "Unknown source"
If you don't have VR equipment
I added a non-VR version just for testing purposes for those who are not equipped. The game being made for VR, this is a very degraded experience : Download MySecretPlace_WithoutVR, Unzip and launch MySecretPlace.exe
How to play
The game is made to be as simple as possible :
Just look at things you want to interact with (door, rabbit, etc) and press trigger on the controller
Context
Game made alone in approximately 8 days.
I had planned to put more mini-games and more player interaction, but I didn't have as much time as I wanted to make progress on the jam. For example, a diary with the possibility to write down some of his thoughts, audio dialogue interactions, and mini games to relax in a kind of carnival.
Why VR ?
The ease with which the user can be immersed in a world thanks to virtual reality is a major asset for offering a complete and controlled support, allowing a real break with reality.
Numerous researches show the interest of virtual reality in certain types of treatment, notably anxiety and depression.
[Nan Zeng and al., 2018] Virtual Reality Exercise for Anxiety and Depression: A Preliminary Review of Current Research in an Emerging Field
[A. Ioannou and al., 2002] Virtual Reality and Symptoms Management of Anxiety, Depression, Fatigue, and Pain: A Systematic Review
Credits
A big thanks to my girlfriend for recording all the voices used ! She is awesome <3
font : Give Away by Khurasan (https://www.dafont.com/fr/give-away.font)
3d model :Nature Kit by Keith(https://fertile-soil-productions.itch.io/nature-props)
3d model : Kawaii slime by Kiki Ngao
3d model : BeKind Sim

sound : littlerainyseasons seashore
sound : mwlandi chub-chub-purrs-jaba-kitty-kitty-purrs
sound : burghrecords birds-singing-forest-scotland
sound : marb7e campfire-crackling-loop
Download
Click download now to get access to the following files:
MySecretPlace_WithoutVR.zip
134 MB